Hospitality POS Software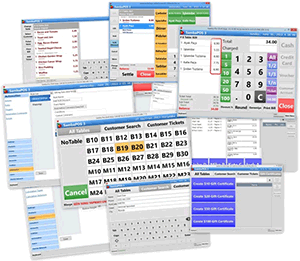 The market is currently facing the challenge of a shortage in labour supply and the increasing staff costs. Business owners in the hospitality industry are having difficulties of finding staff and training due to the high turnover rate.
In order to ease the stress, an easy to use, straight forward F&B POS system would definitely help you. It can reduce the number of staff you need and the time for your staff to place order.
Here is a solution for you - simple, very easy to use, time and cost efficient all in one POS system. For a full package solution, it costs less than a month's salary of a waiting staff but would definitely improve the flow of work and reduce the number of staff needed. If you already have the required hardware, we also can provide the software only for even less.
Very easy to use, even those who are not familiar with computer would be able to learn and be familiar with the system very quickly.
Features
Some of the features of our software include:
Eat-in / Take Away
Table Management - by number or by layout
Split / Change Table
Various types of reports
Split Bill
Store Customer Information
Easy set menu setup
...and much more!
Interested? Get in touch for a free no obligation demo and quote!
POS
What our clients say...
"...our final package not only gave us an instant online stock range but also a flexible, easy to use system that we could tailor to suit our own marketing strategies."
Kenneth Rennie
Managing Director, Duncan Yacht Chandlers