Portfolio
Waveline Marine Chandlery
Waveline Leisure is a large Mail Order Marine retailer based in the UK serving the UK and European marine leisure markets.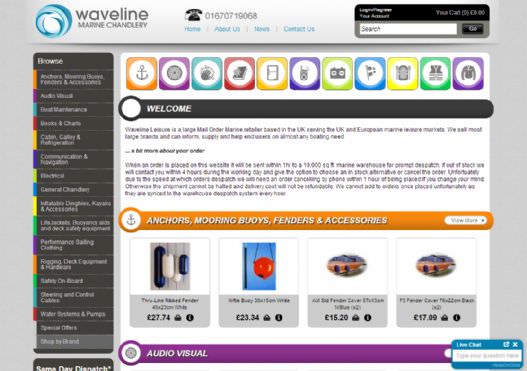 Visit Website
Our Customers
What our clients say...
"One of the many things I liked about StoreSeen was the low setup cost for a truly up to date e-commerce website...Phenomenal backup and all the latest ideas for innovation are clearly suggested. I recommend StoreSeen 100%."
R Douglas Rodger
Owner, Clearwater Outdoor