Portfolio
Waveline Marine Chandlery
Waveline Leisure is a large Mail Order Marine retailer based in the UK serving the UK and European marine leisure markets.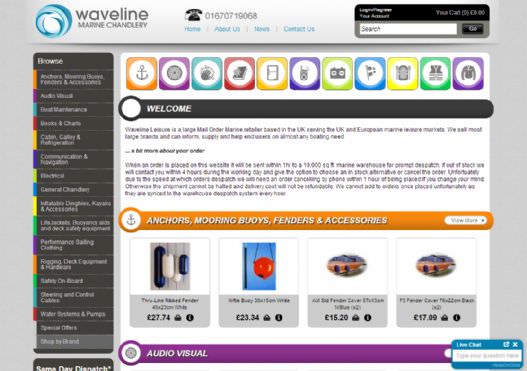 Visit Website
Our Customers
What our clients say...
"Since moving our online shop to StoreSeen our sales have increased dramatically. We are now getting orders from across the UK that we would never have had previously."
Jeremy Fry
Managing Director, Whitstable Marine