Portfolio
In-Floor
A leading supplier of laminate and hardwood flooring with retail superstores across the country.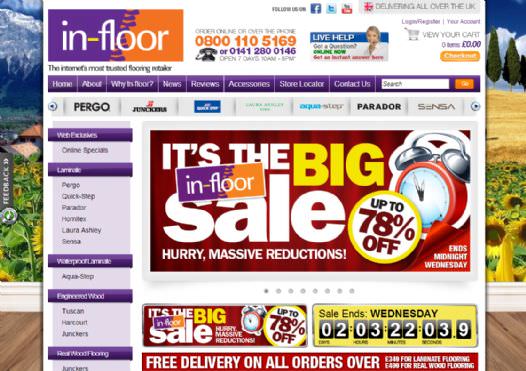 InFloor.co.uk is a company with over 50 years' experience in the flooring industry. During that time, they have built up strong partnerships with the leading flooring product manufacturers such as Quick-Step. With high street retail stores up and down the country, they pride themselves on providing the very best customer service both online and in store. They offer big brand flooring products at massively reduced prices, this is because of their massive buying power; they buy big and you save big.
Visit Website
Our Customers
What our clients say...
"One of the many things I liked about StoreSeen was the low setup cost for a truly up to date e-commerce website...Phenomenal backup and all the latest ideas for innovation are clearly suggested. I recommend StoreSeen 100%."
R Douglas Rodger
Owner, Clearwater Outdoor