Testimonials
Wendy Innes
Commercial Director, Williamson Innes Contemporary Art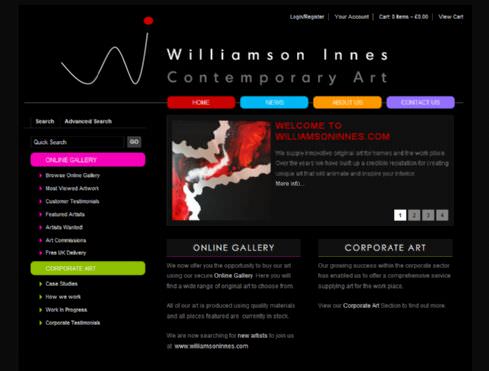 "I would have no hesitation in recommending StoreSeen for an e-commerce project. They conduct themselves in a truly professional manner and are extremely knowledgeable within their field. The customer service offered is second to none and the technical coaching and support provided has proven to be invaluable."
Our Customers
What our clients say...
"One of the many things I liked about StoreSeen was the low setup cost for a truly up to date e-commerce website...Phenomenal backup and all the latest ideas for innovation are clearly suggested. I recommend StoreSeen 100%."
R Douglas Rodger
Owner, Clearwater Outdoor