Testimonials
Jeremy Fry
Managing Director, Whitstable Marine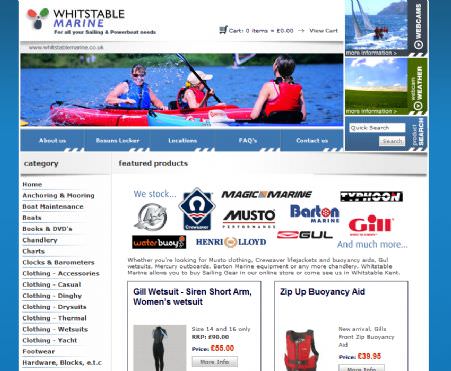 "Since moving our online shop to StoreSeen our sales have increased dramatically. We are now getting orders from across the UK that we would never have had previously. We have also seen an increase in customers coming into the shop who have used our site to check that we have something in stock."
Our Customers
What our clients say...
"One of the many things I liked about StoreSeen was the low setup cost for a truly up to date e-commerce website...Phenomenal backup and all the latest ideas for innovation are clearly suggested. I recommend StoreSeen 100%."
R Douglas Rodger
Owner, Clearwater Outdoor